TICKETS: http://www.sfiaf.org/nkechi 
San Francisco International Arts Festival (SFIAF) presents:  
LICENSED TO DRIVE WHILE BLACK (Revisted)
and other things to do while in whiteface  
Date (s) & Time (s) 1 PM October 24, 2020 at Eucalyptus Grover Circle, Two Marina Blvd
Duration: 45 minutes without intermission  
Location: Eucalyptus Grove - Music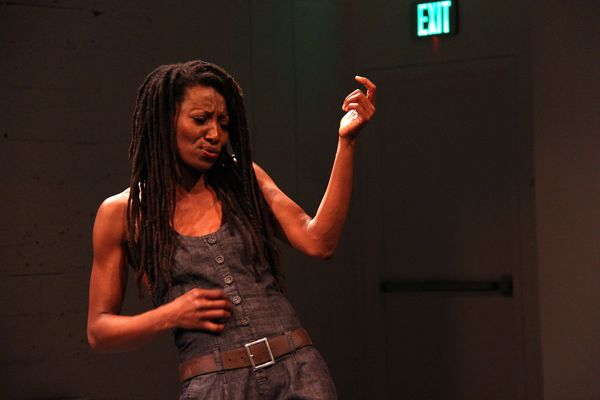 a performance piece by nkechi emeruwa-neuberg
Ticket Information:  Advanced: $26  
GET TICKETS and read more here: http://www.sfiaf.org/nkechi
In Licensed to Drive While Black the interdisciplinary performer, walks us through what happens when a dark chocolate Nigerian woman who sees the world from a white chocolate man's perspective lands in the United States of America. Things get interesting as cultures clash internally and externally as she discovers who she is and who she is not in a world full of blackface and whiteface characters.  
Licensed to Drive While Black (Revisited) 
Date(s) & Time(s): Saturday October 24, 1:00 PM 
Through a satirical and uncensored exploration of the history of blacks in America, Nkechi takes a comedic look at the ridiculousness of racial stereotypes while encouraging the audience to check our race and privilege at the door!  
It's experiential.  All flavors of chocolate will be served.  Each show follows with a talk back.    
Get your tickets and read more here: http://www.sfiaf.org/nkechi
Production Credits: Written & Performed by: Nkechi Emeruwa-Neuberg
Website: http://www.nkechi.com